Mumbai, Wondering Who Painted Your Trees So Beautifully? Find Out Here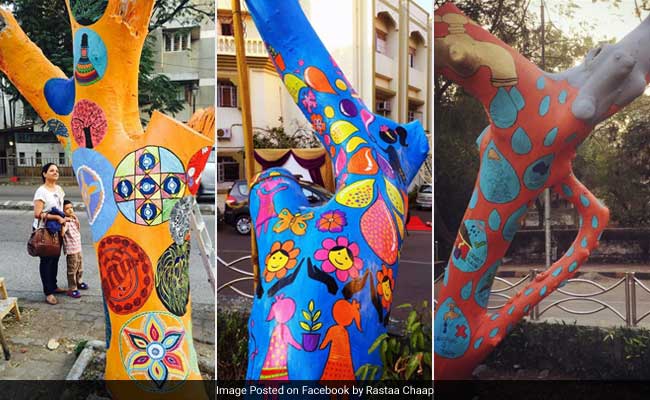 HIGHLIGHTS
A group of volunteers in Mumbai paint dead trees.
The group has painted trees in Juhu, Versova, Bandra and Khar.
The group called Rastaa Chaap was featured by Humans of Bombay.
On July 5, popular Facebook page
Humans of Bombay
wrote about the good people of Rastaa Chaap, who have been quietly painting trees on the streets of Mumbai.
Not only do Raasta Chaap plant and preserve trees, they also transform them into works of art and the Facebook post explains how they hit upon this idea. It all started when a Mumbai teenager wanted to celebrate her birthday by paying for her friends to plant trees. With Raasat Chaap's help, a group of 20 planted trees in Juhu.
"We basically paint dead trees to make them beautiful works of art, but more importantly to create awareness about how many trees are dying around us. We're not expecting the authorities to do things, we are not complaining, we're just going out there and trying to make a difference," Sherley Singh of Raasta Chaap says in the Facebook post.
The group have painted trees in Juhu, Versova, Bandra and Khar. Here's what their beautiful artwork looks like:
Read the Humans of Mumbai post below:
Courtsey: http://www.ndtv.com/offbeat/mumbai-wondering-who-painted-your-trees-so-beautifully-find-out-here-1429012